I did not really know Queen Elizabeth II – Queen by the grace of God, Queen of this kingdom and its other kingdoms and territories, head of the Commonwealth, defender of the faith – whose subjects make up almost a third of the people of earth, but I thought I should.
Growing up in the Haymount section of Fayetteville, I saw her kids as potential pals who might want to come play and she, as a mother, was a lot like mine.
My delirium grew out of my father's military service in World War II as a medical worker during the D-Day invasions, after which he was a boarder for a time with an English widow, a Mrs. Fox. Admittedly, she had a first name, but I've never heard of it.
My father, a courteous and sympathetic Southerner, struck up a friendship with Mrs. Fox, which lasted through the mail until his death. Both young families, the Queen and mine, were at the same stage of life, and Mrs. Fox sent us many photographic books on the British Royal Family.
These were public relations efforts to portray the royal family as almost ordinary people, much like the Kennedys did with their family. I pored over pages of charming Windsor family photographs and little text.
The Windsor kids were in England, doing the same things we did in Haymount, swinging around, playing with our dogs and getting into the occasional mischief. They were, I must admit, considerably better dressed and much cleaner than us.
I loved these books so much that I pestered my father to write Mrs. Fox to invite the children of Windsor to visit us in Fayetteville. I think my desire was sparked by the acquisition of a new rear paddling pool.
Needless to say, the Windsor kids never showed up.
Queen Elizabeth's death generated worldwide respect for her and the institution she embodied, for her perseverance and wry sense of humor, and for the family trials and tribulations she endured with the antics unbelievable and even worse of her now fully grown children and their wacky spouses.
We all live part of that. The difference is that the Windsors have played their sorrows and their joys on the world stage. The rest of us can at least keep our issues close to the vest.
Queen Elizabeth II presided over the last days of Britain's once global empire, knew every US president since Harry Truman except Lyndon Johnson, who once hosted a White House party for the glamorous younger sister of the Queen.
She met every week with prime ministers from Winston Churchill to the brand new Liz Truss.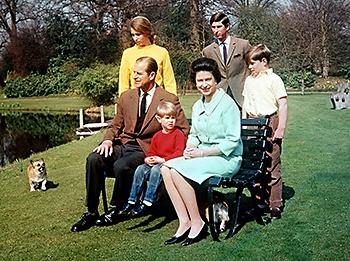 She rarely showed emotion in public, as is well known, because she was reluctant to give her opinion on any issue.
In her private life, she was said to be warm and engaging, with a quick wit, a woman who loved her dogs and horses, who enjoyed her toddies, including a glass of champagne before bed every evenings, and whose grandchildren called her "Granny". ."
Queen Elizabeth did all of this and more with dignity and a steady, unwavering hairstyle that could have been done in a downtown Fayetteville beauty salon in 1965.
Most people on earth haven't lived a day without the reassuring certainty that the Queen was somewhere in the world and was calmly carrying on, her wallet firmly in hand.
She had no real legal or political power, but her presence was felt by her billions of subjects and the rest of us.
It was a life well lived and a job well done.